​Online Coupon Sites
Unfortunately, we haven't advanced to the coupon technology used in the States, where they can load coupons onto store cards and redeem them simply by swiping their card! Regardless, online is a FANTASTIC place to find coupons, and where I get most of mine!

You will notice that some of the sites are "one per household" - you can easily remedy this by using addresses of *willing* friends/family members - or by dividing your house into apartments (maybe use different names for each apartment though!)
GoCoupons.ca
GoCoupons doesn't update often, but you can order multiple coupons from it. Mostly, it is the hot spot for Royal toilet paper, paper towels and napkins; along with Source yogurt!
---
Save.ca
If you've ordered coupons online, you've probably ordered them from save.ca. It's a fantastic site that offers a variety of coupons, speedy delivery and frequently adds new coupons...but did you know that there are hidden portals on save.ca? These portals lead to 'hidden' coupons, that aren't on their main page! Very, very sneaky!

Please see this link, which provides a list of current save, websaver and brandsaver hidden portals :)


---
Brandsaver.ca
Remember when I mentioned my amazement of how many different brands are made by the same company? Well I mostly referring to Proctor and Gamble! Who knew...well apparently a lot of people, but it was news to me! Anyways, P&G Brandsaver always has great household, cleaning and beauty product coupons available! Also watch out for their newspaper inserts which arrive 3 or 4 times a year!

P&G is another company that has hidden coupon portals, which you can find here.

---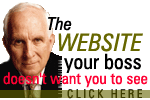 Websaver.ca
If you've ordered coupons online, you've probably ordered them from websaver.ca. It's a fantastic site that offers a variety of coupons, speedy delivery and frequently adds new coupons...but did you know that there are hidden portals on websaver.ca? These portals lead to 'hidden' coupons, that aren't on their main page! Very, very sneaky!

Please see this link, which provides a list of current save, websaver and brandsaver hidden portals :)

---